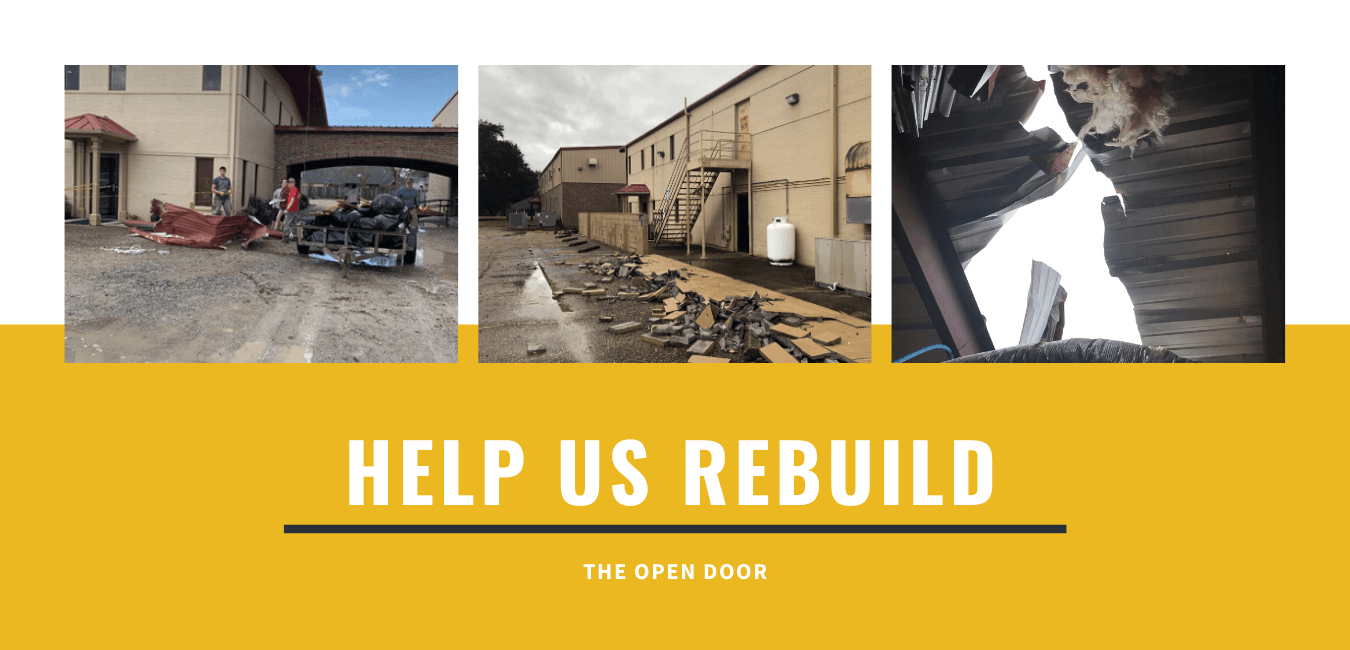 During the night of January 10, The Open Door church suffered severe water and wind damage to all three of its facilities, the sanctuary, multipurpose building, and youth building.
Our insurance has come through and we will begin to restore our facilities on February 28 and February 29. We invite the community to help, but ask that everyone onsite is over 13 years of age.
We have an unwavering belief in God's goodness and faithfulness. No matter the difficulty in restoring our buildings, we know that God has gone before us. We have seen His might most recently in December 2019 when we completed building our sanctuary completely debt free. We appreciate your continued support, prayers, and patience as we navigate through this unexpected event. Please uphold our pastor, elders, and church family in prayer. Regardless of the condition of our facilities, we are the body of Christ and we are here to meet you at the very point of your need. Our focus remains for you to know Christ, grow spiritually, and serve others.
Scroll down to share how you can serve
Demo Days: February 28 and 29